---
Product Description
Gruppentouristik.net Android App
Click To Tweet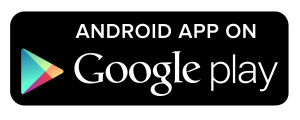 Wonderful world of groups and Omnibus hotels on Gruppentouristik.net
Vacation & Travel Marketing – tophotels.one – gruppentouristik.net
Bus & Touristik Group is a professional and competent business partner for travel services at a high service-oriented service.
From bus tours to school trips – Multiple possibilities in the groupOn our site you will find many different ideas about how your next group trip could look like. If your preferred destination not too far away from your home, then offer affordable bus travel at about in the most beautiful corner of Austria or thrilling musicals such as Starlight Express in Bochum. But grandiose city tours, for example to Hamburg or Innsbruck and school trips including museum visit and a stroll through the historic center of the travel map are possible. Or look around for a great club ride that is rounded off by a visit to a winery, a chocolate factory or visit a stalactite cave.
---
Technical Details
Size: 5.9MB
Version: 1.0
Developed By: OrozDesign Multimedia Group
Application Permissions:
Access fine (e.g., GPS) location

Access the list of accounts in the Accounts Service

Access coarse (e.g., Cell-ID, Wi-Fi) location

Open network sockets

Access information about networks

Allows an application to receive messages via Google Cloud Messaging
Minimum Operating System: Android 4.0
Approximate Download Time: Less than 1 minute